News & Updates
Matex News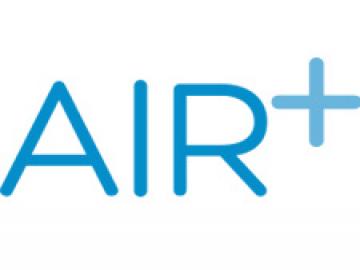 Matex likes to take the opportunity to congratulate Singapore Technologies Engineering (ST Engineering) group, part of Singapore Temasek Holdings and a government-linked entity specialising in the aerospace, electronics, land systems and marine sectors & EADECO GROUP a leader in South East Asia for premium home textiles and accessories, for their successful launches of their products powered by HEIQ VIROBLOCK.
AIR+ Reusable Mask which was released in March 2021 equips us with yet another better product. Mask has become ubiquitous and an essential item we are required to put on as we try to go about our everyday lives, as a result of the deep impact the coronavirus pandemic has on society at large. Thus, it is even more important to find a versatile, comfortable and effective mask for all purposes.
The AIR+ Reusable Masks with N95-Grade Filtration and Proven Anti-Microbial Protection fulfils these criteria as they are tested and proven to be anti-microbial and anti-haze. its anti-microbial coating technology is proven to kill 99.9% of the SARS-CoV-2 virus and harmful bacteria for up to 30 washes. The mask is tested by Nelson Labs according to the STP0014 Rev 09 protocol and effectively filters more than 95% of particulates. The mask has been designed in a unique way that allows for more breathing space within the mask itself. In addition to that, comfort in wearing it is catered to with a padded nose cushion that adapts its ergonomic design. This helps reduce the fogging up of people who wear spectacles. the mask is very breathable. This enables users to wear it for long hours comfortably.
AIR+ comes in two mask sizes (M and L) for adults.
For more information, please visit AIR+:
ST Engineering is a global technology, defence and engineering group that uses technology and innovation to solve real-world problems and improve lives through its diverse portfolio of businesses across the aerospace, smart city, defence and public security segments.