News & Updates
Matex News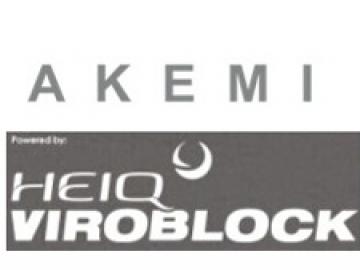 AKEMI POWERED BY HEIQ VIROBLOCK
AKEMI is a trusted home furnishing and accessories brand that was established since 1992. AKEMI offers an extensive array of bedding, bedding accessories and bath essentials ranging from pillows, bolsters, quilts to towels.
HEIQ is a leading company in material innovation creating some of the most effective, durable and high-performance textile technologies in the market today. HeiQ was awarded the winner of Swiss Technology Award 2020 and Swiss Environmental Award 2019.
HEIQ VIROBLOCK is a specially engineered textile treatment that has been tested to effectively inhibit the growth of bacteria and destroy viruses up to 99.9% and more. It is used to power AKEMI VIROBLOCK wide range of products some examples are as below.
AKEMI x HeiQ Viroblock Purefresh Washable Face Mask is extra soft, offering long hours of comfortable wear. It is also reusable, washable and quick dry.
For more information, please visit AKEMI x HeiQ:
Amid the COVID pandemic and going forward, it is even more vital for all of us to take good care and be more in tune with the state of hygiene in our surroundings. With HEIQ VIROBLOCK, we are continuously striving to create such an ecosystem to protect lives, restore global confidence, so as to grow better and harmoniously together sustainably .
Once again, congratulations to our joint working brand partners ST ENGINEERING (TEMASEK) & EADECO GROUP for believing, choosing and making the incorporation of HEIQ VIROBLOCK a success in their endearing efforts alongside us to differentiate through Innovation!
Last but not least, do Mask Up & Stay Safe! Keep in Touch and stay tune for more exciting featured case examples to come soon.