News & Updates
Matex News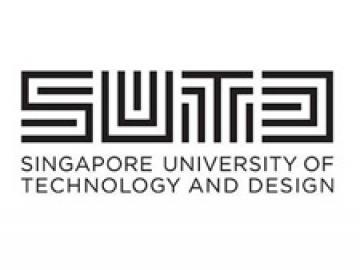 SUTD, DYNAMIC ASSEMBLIES LAB | ART ENCOUNTERS AT MILLENIA WALK, SINGAPORE
First launched during Singapore Art Week 2020, Art Encounters is a presentation series capturing the art-making process within repurposed shipping containers, designed to travel to unique sites around Singapore. Now in its fourth edition, Art Encounters arrives at Marina Central with an array of activities across the precinct focused on the diversity of textile art.
Video of design: https://www.dropbox.com/s/pkf81bc8qo7qpdv/SUTD.mp4?dl=0
Progress Report #56 is an artwork created by SUTD, DAL (Singapore University of Technology and Design, DYNAMIC ASSEMBLIES LAB)'s Harmony Planning Committee with members comprises of Chia Pei Zhi, Quek Yu Han, Tan Ying Yi and Kenneth Tracy in collaboration with Lenzing (Tencel™ branded fibers) and Matex (Megafix® dyes).
It reflects on the relationship with nature and the distance between our ideals and actions. The fabrics are knitted on a Shima Seiki computer numerical control (CNC) knitting machine and the complex colours are achieved by knitting discrete blue, yellow, black, grey and white yarns using algorithms developed in SUTD. The multi-layered photograph and the variable spirals are knitted using algorithms that carefully control the placement of the knitted loops to create morphing geometries and perspective tricks, while the vegetation is knitted using an algorithm that randomly introduces defects that the knitting machine tries to self-correct.
Yarns are made from TENCEL™ branded fibers, a cellulosic fiber harvested from sustainable wood sources and manufactured using an environmentally responsible closed loop production process. Colored using Matex's award winning Megafix® ECO dyes, and MegaPro® ECO Sustainable Colors, an innovative and environmentally friendly textile dyeing process which eliminates the need for salt, requiring less water, energy, and effluent treatment than conventional reactive dyestuff.
For more information, please visit :
SUTD: https://dal.sutd.edu.sg/progress-report-56
Art Outreach: https://www.artoutreachsingapore.org/art-encounters-natalia-tan