News & Updates
Matex News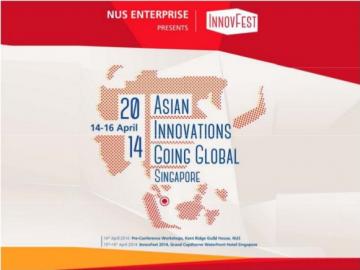 InnovFest 2014 Asian Innovations Going Global
Wednesday, April 16 2014 11:37
Industry Involvement in Research: "How to get it RIGHT!" PANEL DISCUSSION with Mr Dro Tan @ InnovFest 2014 Asian Innovations Going Global 16/04/2014
InnovFest 2014 Asian Innovations Going Global
The panel will share their experiences and insights into industry-academic collaborations in research and development. They will discuss on opportunities and challenges in industry-academic research collaborations,and share models and approaches to improve the research outcome.Expect interesting case studies to shed insights into people, processes and culture that shape the research outcome for the industry.
InnovFest convenes leading thought-leaders, groundbreaking companies and emerging technologies to provide a holistic and comprehensive glimpse of the innovation & enterprise landscape in Asia. Join more than 1000 participants from 14-16 April 2014 at the must-attend tech event of the year!
InnovFest is the flagship event of NUS Enterprise. First started as the Technology Commercialisation Forum in 2006, the conference was originally focused on university innovation and technology transfer. In 2010, to provide an entrepreneurial angle to the program, the Enterprise Connection dinner was added and the InnovFest name was born. With additional initiatives incorporated over the years, InnovFest was rebranded in 2013 to reflect the overall breadth of NUS Enterprise's activities- from technology commercialisation and entrepreneurial support to research in academic entrepreneurship.