News & Updates
Matex News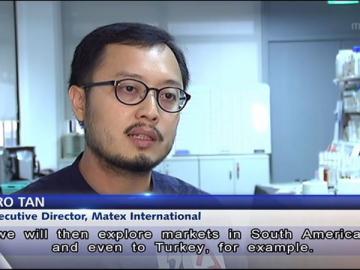 Budget 2017: The Spirit of Singapore Enterprise
Finance Minister Mr Heng Swee Keat quoted Matex in parliament today as a good examplary of a Singapore Enterprise constantly adapting, creating new values and technology solutions to contribute meaningfully and have a strategy for change.
Finance Minister, Mr Heng Swee Keat:
"We need a spirit of enterprise, willingness to try new things, to seek creative solutions to problems, to venture where few others have gone. An attitude of continually striving of persevering of drawing out the best ideas from every individual.
Businesses must also adapt and create new value. Singapore specialty chemicals firm Matex International is one such that combined advanced membrane technology with its in-house knowledge, to find more efficient ways of treating waste water. And now it has plans to expand."
Click link below to view Interview video
News 5 Tonight
http://video.toggle.sg/en/tv-show/news/mar-2017-news-5/thu-2-mar-2017-with-highlights-from-parliament/480243
CNA
http://www.channelnewsasia.com/tv/newsvideo/singapore-needs-to-tackle-changes-head-on-heng-swee-keat-on/3563478.html