News & Updates
Matex News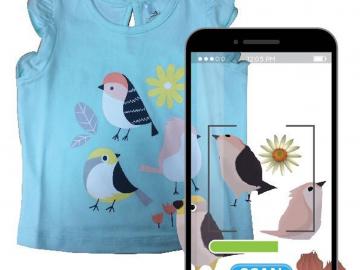 SGSME | More firms in fashion industry turning to tech
More firms in the local fashion business are turning to technology in a bid to fend off the challenges of shorter product cycles and rising competition.
The prize is to snare a slice of a lucrative and growing market.
The 3,000 or so apparel and footwear specialist retail outlets here racked up sales of $3.33 billion last year, according to research firm Euromonitor International.
Mr Mark Lee, president of the Textile and Fashion Federation Singapore, told The Straits Times: "As buyers get more demanding, technology is increasingly critical for the fashion industry - not just for designers, but also across the spectrum, including manufacturers, retailers and distributors.
"The shift towards e-commerce has forced many brand owners to adapt and change the way they run their business."
Many fashion firms seek to improve productivity and revolutionise their products through technology. Take Matex, a chemical company that specialises in making eco-friendly dyes for the textile industry. In order to give itself a competitive edge, the firm teamed up with Octagon Studios to create a clothing collection known as Curiosity Wear 4D+.
The collection, which was launched last November, incorporates augmented reality into the T-shirt designs. This means a four-dimensional version of the print on a shirt can be viewed using a free mobile app called Wear 4D+.
"In such a competitive market, everyone is always asking for the next new thing," said Matex executive director Dro Tan.
"We are one of the first in the world to implement augmented reality on clothes. Beyond style and comfort, this is what gives us the innovative edge."
The brand has three retail outlets in Malaysia selling the 4D T-shirts.
The shirts are also available on the brand's website as well as hobby and specialist sites.
For more information, please visit: https://www.sgsme.sg/news/more-firms-fashion-industry-turning-tech/https://www.sgsme.sg/news/more-firms-fashion-industry-turning-tech