News & Updates
Matex News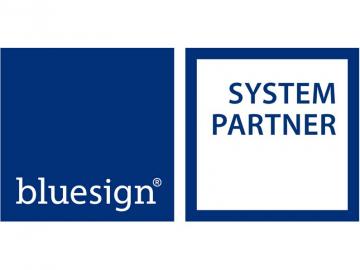 Matex Partners bluesign® System
Matex as a bluesign® System Partner supports it's vision to manage inputs. responsible actions.
The bluesign® system unites the entire textile supply chain to jointly reduce its impact on people and the environment.
Uniting the textile supply chain
Eliminating substances posing risks to people and the environment from the beginning
Responsible use of resources
Safety for people and the environment
With the goal to link chemicals suppliers, textile manufacturers, and brands together to foster a healthy, responsible, and profitable textile industry.
Input Stream Management – where sustainability begins
How relevant is it to check finished products? Do they indicate, if problematic substances were used in an early stage-in process or if certain processes and production facilities are environmentally inefficient? On the basis of these considerations the bluesign® system has been established in 2000: bluesign® considers the production processes as a whole. Therefore, the applied components and processes are thoroughly audited. The aim of our so-called Input Stream Management is for unsustainable substances not to enter the production cycle at all, but to be eliminated first. The crucial point is not the number of manufacturers involved or the number of processing steps. A clean process with sustainable ingredients is decisive at the end of which a marketable product enthuses the customers. Input Stream Management helps the textile business to produce in an environmentally friendly and resource-efficient way combining both the economical and ecological advantages to the benefit of everyone involved.
For more information, please visit:https://www.bluesign.com/industry/bluesign-system/system-partners.html