News & Updates
Matex News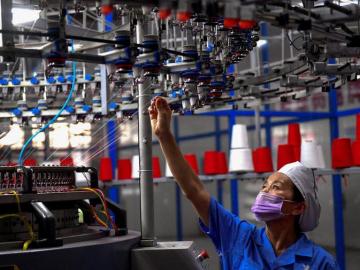 Forbes on Matex Moving Up The Value Chain – A Strategic Imperative For Asian SMEs
The global trading environment has been changing. From China as the "factory of the world," companies have been evolving towards nearshoring – bringing production to a nearby country – led by both rising labor costs in China and the advent of new technologies like automation and robotics, which make it cost effective to produce some goods in developed countries.
Emerging country companies are rapidly gaining in size and economies of scale, and going regional and global. According to a McKinsey study, 46% of Fortune Global 500 companies in 2025 will come from Greater China and from other emerging markets, a whopping jump from 17% in 2010 and 9% in 2000.
With the changing landscape of nearshoring and reshoring of Western multinational companies, and new emerging global companies, SME companies in Asia can no longer rely on just being low-cost suppliers or subcontractors to multinational companies, or being intermediaries in emerging markets. Instead they have to move up the value chain by developing new products and services, and with their own brands and market positioning.
Developing New Products and Services
Matex International Ltd is a home grown listed Singapore specialty chemical company established in 1989. It was awarded the Singapore's Top 50 Enterprise for two consecutive years in 2002 and 2003 and listed on the Singapore Stock Exchange in 2004. It primarily engages in the formulation, manufacture, supply, and sale of dyestuffs and auxiliary chemicals, for the textile, leather, paper and polymer industries.
After having grown organically for a number of years to having sales offices and distributors in more than 30 countries, Matex faced stiff competition from companies providing ever lower prices. Rather than compete based on price, it focused on developing differentiation through innovation. It consolidated its HQ operations in Singapore, and production facilities in China, conducting R&D in both countries. It continues to plough up to 10% annually back into new product and process development.
Matex came up with its own line of Megapro product system, which uses less salt, hazardous chemicals, and water in the dyeing application process, as well as needing lower water temperatures. This ensures that while the product selling price itself can be higher than traditional items, there is still overall significant cost savings from utilities cost, as well as environmental benefits.
Creating New Value Propositions
Traditionally, many companies in Asia have acted as traders and distributors, playing an important role in the supply chain to find best sources for the multinational buyers, which are less familiar with Asian markets and suppliers. In the age of global sourcing made easy by improving communications and visibility, it has also become more difficult to function purely as a trading intermediary.
Faced with increasing competition and lower margins, Asian businesses which have traditionally been successful will need to adapt. Different companies have reacted to this challenge differently, but with a clear intent to not do business as usual. As the two company examples show, turning around successfully and moving up the value chain beyond the traditional Asian low cost propositions, can be done with will, creativity, and a deep understanding of the industry needs.
Source: Forbes