News & Updates
Matex News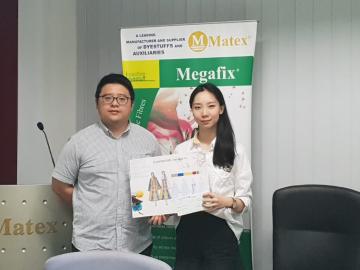 Year 2018 – SDC International Design Award 2018 @ Matex
SDC International Competition Singapore Winner Ms. Li Yannan (Raffles College of Higher Education) will be representing Singapore on 26th November 2018 in London, UK for the Grand Final.
Heartiest Congratulations to Ms. Li Yannan who took first place at the Singapore heat of the International Design Competition with her winning piece inspired from Chinese traditional culture on Peking Opera and interestingly use of colours meeting the theme for this year 'Colour Communication'.
Ms. Li Yannan will join finalists from all over the world at the Grand Final in London, UK on 26th November 2018.