News & Updates
Matex News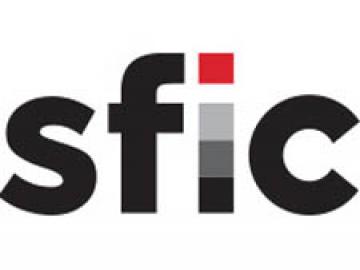 Matex invited to panel of SFIC Industry Dialogue on SUSTAINABILITY: THE NEW DISRUPTOR @RWS Equarius Hotel, 10th Feb 2022
After a prolonged COVID situation, this year the theme of the SFIC industry dialogue centred around Sustainability Disruption and how companies need to manage both current and transitions to new business.
As organisations look for their next growth trends, Sustainability is already beginning to radically change the competitive environment that businesses operate in. While sustainability adoption could present advantages for forward thinking dynamic businesses, it also allows successful companies to critically examine their current operating models, supply chains and find a way to work together and/or differentiate and innovate to stay ahead of the competition.
Graced by Patron SMS Ms Sim Ann 沈颖 , the 3-hour event marked a new chapter for the Council as it embarks on a new milestone in their sustainability journey. Through a sharing done by Ms Sarah Ichioka from Desire Lines and an eye-opening dialogue session moderated by Honorary Secretary Mr Gan Shee Wen, the guests were engaged in insightful conversations about sustainability and inspired by the power it holds to change the competitive environment that businesses operate in.
Mr Dro Tan, our Executive Director was invited as one of the panellist speaker together with SMS Sim Ann, Ms Sarah Ichioka and Prof Tai Lee Siang, and Mr Gan Shee Wen as the moderator of this event. Below some highlights and pictures of the event. Stay Sustainable. Stay Safe!!!
For more information, check out these links:
https://www.facebook.com/sgsfic
https://www.facebook.com/Matexil/
Matex Singapore
Visit us: http://www.matex.com.sg/
Click here for Matex E-Shop:
https://matex-sg.myshopify.com/
https://shopee.sg/shop/328887034/search
https://www.lazada.sg/shop/matex-sg/
https://www.amazon.sg/s?me=AEF7M7K7HHXJ7&marketplaceID=A19VAU5U5O7RU15/2/2022