News & Updates
Matex News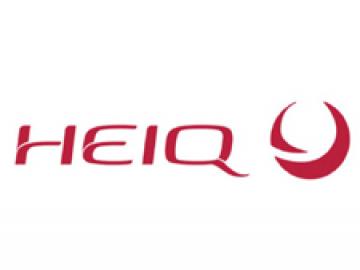 HEIQ AEONIQ – "GAME-CHANGING" YARN ENDORSED BY HUGO BOSS & THE COMPANY
HUGO BOSS became a front-runner in the race to adopt HeiQ AeoniQ yarns by putting a US$5M equity investment in HeiQ AeoniQ LLC and additional contingent US$4M based on performance milestone arrangements.
The LYCRA Company has also become the exclusive distributor for HeiQ AeoniQ yarn by making a significant, undisclosed investment and by committing to develop the technology for broad application in textiles.

"The financial commitments by such prestigious companies as HUGO BOSS and The LYCRA Company are strong endorsements of HeiQ AeoniQ's game-changing potential. HeiQ AeoniQ yarn is a versatile alternative to polyester and nylon and its climate positive qualities create a very exciting market opportunity for HeiQ, as fashion brands and retailers come under increasing pressure to do their part in decarbonizing their products and reduce their environmental footprints," says Carlo Centonze, co-founder & Group CEO of HeiQ.
For more information, check out these links:
https://www.heiq.com/heiq-aeoniq-game-changing-decarbonizing-yarn-endorsed-by-hugo-boss-and-the-lycra-company
Matex Singapore
Visit us: http://www.matex.com.sg/
Click here for Matex E-Shop:
https://matex-sg.myshopify.com/
https://shopee.sg/shop/328887034/search
https://www.lazada.sg/shop/matex-sg/
https://www.amazon.sg/s?me=AEF7M7K7HHXJ7&marketplaceID=A19VAU5U5O7RU17/2/2022