News & Updates
Matex News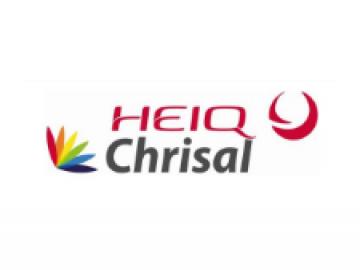 HeiQ Chrisal – Microbes for Hygiene (Latest Research By Top Global Universities Hospitals, Germany)
The latest published research (6th March 2022) on the impact of sanitization using three different cleaning regimes (disinfectants, detergents and probiotics).
The research project conducted by highly ranked Charité – Universitätsmedizin Berlin and University of Jena was supported by the Federal Ministry of Education and Science, Germany within the framework of InfectControl2020 and published in the very prestigious official publication of European Society of Clinical Microbiology and Infectious Diseases.
See link for full report https://www.clinicalmicrobiologyandinfection.com/article/S1198-743X(22)00109-4/fulltext
The university did a press release and two articles already appeared in the German media are as follows:
Dangerous germs in the hospital: microbial cleaning crew can help
https://www.mdr.de/wissen/mikroben-putzen-statt-desinfektion-100.html
Microbes For Hygiene
https://nachrichten.idw-online.de/2022/04/21/mikroben-fuer-hygiene
The conclusion of the study are as follows:
Probiotic sanitization as a strategy in hospital hygiene management.
Compared to probiotic cleaning, traditional disinfection did not result in better pathogen reduction.
Probiotic cleaning resulted in the highest surface microbiome diversity and significantly reduced the abundance of pathogenic organisms such as Pseudomonas and Staphylococcus aureus.
Probiotic cleaning led to a strong reduction of antimicrobial resistance genes, such as mecA. This gene is responsible for methicillin resistance to antibiotics or MRSA superbugs.
This study confirms the value of probiotic cleaning in the fight against resistant superbugs.
Other earlier published researches on probiotic cleaning have already established the following:
Reduces antimicrobial resistance by up to 99.9%
Reduces hospital surface pathogens by up to 90% more than disinfectants
Reduces costs associated with hospital acquired infection by up to 75%
Reduces days of treatment with antibiotics by up to 86%
Inactivate all enveloped viruses and continue doing so 24 hours after application in conclusion, this study confirms the value of probiotic cleaning in the fight against resistant superbugs.
Over 50 EU hospitals have already started using probiotic cleaning over the years and it is expected that this will now accelerate and many more will follow in their hospital hygiene management and by extension many non-healthcare sectors will also follow.
Matex Singapore
Visit us: http://www.matex.com.sg/
Click here for Matex E-Shop:
Matex E-Shop
Matex E-Store@Shopee
Matex E-Store@Lazada
Matex E-Store@Amazon