News & Updates
Matex News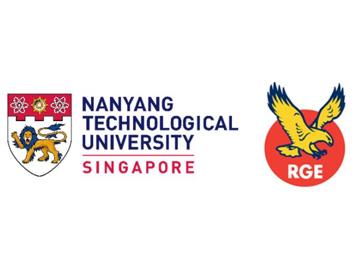 Matex-Part of the Innovation, RGE-NTU SusTex
Matex being a part of the Innovation. RGE-NTU SusTex.
Four research areas:
Cleaner and more energy efficient methods of recycling. Looking at greener ways of textile recycling, with a focus on cellulose-based fabrics, including rayon, viscose and cotton; minimising the degradation of fabric properties and refabricating textile waste into fibre.
Automated sorting of textile waste. Using a combination of advanced spectroscopic techniques and Machine Learning capabilities for identifying and sorting textile waste based on fibre composition and developing an automated system to remove accessories such as zips and buttons.
Eco-friendly dye removal. Developing eco-friendly methods of removing dye from textile waste using little to zero chlorinated chemicals and formulating greener and biodegradable dye substitutes.
New textiles. Finding alternative uses for textile byproducts and developing a new generation of eco-friendly and smart textiles with attributes such as moisture insensitivity, electrical conductivity and infrared/ ultraviolet radiation reflectivity.
"4th August 2022" Today, about 90 million tonnes of textile waste are being generated and disposed of annually, but only less than 1% of it is being recycled. With the growing global fashion industry, which is known to be the second most polluting industry in the world, the amount of textile waste is expected to grow to over 134 million tonnes by 2030. RGE, the world's largest viscose producer, and NTU Singapore, are partnering on innovation in textile recycling technology to address this global problem. Aligned with the Singapore Green Plan 2030 and Zero-Waste Vision, RGE-NTU SusTex is determined to relook at the chemistry of often complex textile materials and to engineer better sustainability and circularity into the textile value chain.
Check this link below:
RGE-NYU Sustainable Textile (SusTex) Research Centre
To read the full article:
https://www.ntu.edu.sg/news/detail/research-centre-to-find-sustainable-solutions-for-textile-waste-recycling
https://www.mse.gov.sg/resource-room/category/2022-08-04-speech-at-rge-ntu-sustex-launch/
Matex Singapore
Follow us at https://www.facebook.com/Matexil/
Visit us: http://www.matex.com.sg/
Click here for Matex E-Shop:
Matex E-Shop
Matex E-Store@Shopee
Matex E-Store@Lazada
Matex E-Store@Amazon